Indian Swaad - the Best Restaurant in Windsor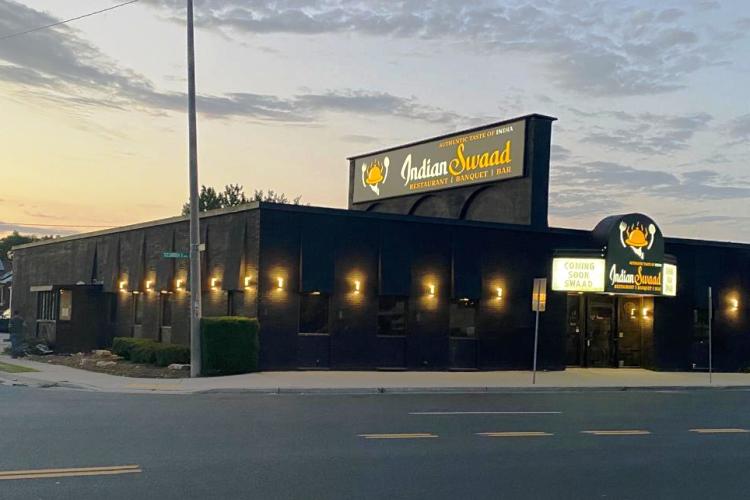 Two passionate foodies founded Swaad back in 2019. The idea was to bring the Authentic Taste of India to Windsor, Ontario. We were able to achieve this because of our in-house spices and original recipes. With hard work and support from the local community, we grew beyond our expectations. In 2022, we have transformed into Indian Swaad. Today, we are not just a restaurant but also a party hall. So, now you can enjoy real Indian food with your loved ones at a private party as well. Moreover, we have a bar with the best collection of your favorite drinks. Thus, you should plan your visit as soon as possible. Call now to book your table.
India is the largest producer of spices in the World. And you get that as soon as you taste an authentic cuisine. The use of herbs and spices not only makes the food good for your body but also a roller coaster for your taste buds. Everyone in Ontario knows about the amazing Indian restaurants in Windsor. And there are a lot of great options. But when it comes to authentic taste, there is only Indian Swaad. Our menu has dishes from all over the south Asian subcontinent. So, call us today to book your table or order takeout. We have so many items that it will take you at least a year to try all of them.
It is fun to eat authentic Indian food with a small group of family or friends. Just imagine how amazing it will be to have Indian cuisine at your private or corporate event. You can now hire us for catering at your anniversary, engagement, wedding, reception, birthday, etc. And not just that. We also have a party hall with capacity of up to 200 pax. So, we can help you organize the event at Indian Swaad. Hire us and you can stop worrying about venue, food, decoration, entertainment, etc. We offer complete packages inclusive of everything you need to make your even memorable. Give us a call today.